Primary Authority "gives you peace of mind"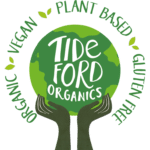 Well-recognised Totnes-based food manufacturer Tideford Organics has been a Primary Authority partner of ours since 2018 – and before that was one of our Home Authority businesses for at least five years. Here, their Head of Technical and Development Becky explains why the support they receive through the partnership is so invaluable.
"At Tideford Organics we produce organic, plant-based, vegan, gluten-free soups, meal pots and sauces. We are based in Totnes, Devon, and have been manufacturing for 25 years.
"We have had a Primary Authority partnership with Heart of the South West Trading Standards Service for three years.
"We wanted a Primary Authority partnership for guidance and advice on technical enquiries, labelling requirements, weights and measures.
"Having that specific knowledge and advice that you can call upon when needed has been invaluable to the business. It gives you peace of mind that the product you produce is safe and legal for the consumer.
"We have recently used Primary Authority on a project around soups with health benefits, which involved ensuring that health claims were authorised and legal.
"The advice given on this project was invaluable and ensured that we did not make claims that could not be substantiated.
"Having Primary Authority as a resource means that any queries or advice that you need as a food manufacturer can be discussed in an open and honest manner."