Posted on: 8 November 2023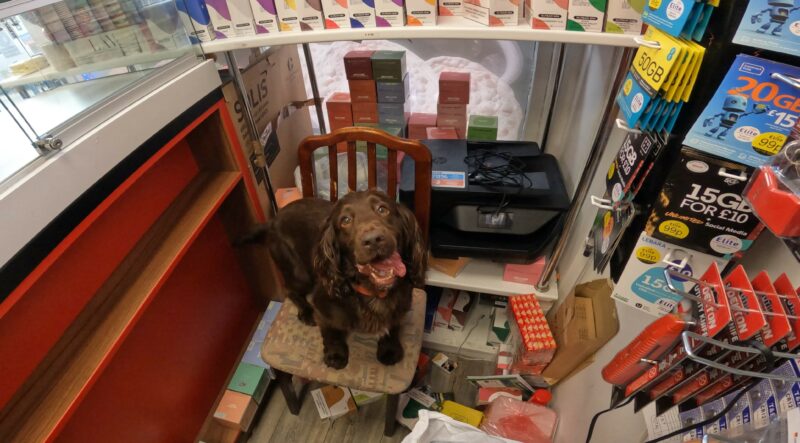 Illegal tobacco and vapes worth almost £100,000 have been seized from five premises across Plymouth.
Acting on intelligence, officers from our trading standards service, visited six commercial and retail premises last Wednesday (November 1).
Our officers were accompanied by officers from Devon and Cornwall police and specialist tobacco detection dogs.
During the visits 17075 packets of 20 cigarettes, with and estimated sell-on value of £85,375, and 34.4 kg (688 pouches) of hand rolling tobacco, worth an estimated £4816 were seized.
Additionally, 550 vapes, with an estimated value of £7150, were found and confiscated.
Some of the tobacco was located in hidden compartments within the premises, including, behind a panel built into the till areas, and were only found using detection dogs.
The compartments were operated by secret hidden electrical switches. In another premises detection dog 'Bran' found illegal vapes hidden in boxes amongst loose tea leaves.
Alex Fry, Operations Manager for Heart of the South West Trading Standards said

"Removing illegal tobacco and vapes from the marketplace is a high priority for us, and this was yet another successful operation. Shops selling these products will do anything to keep their illegal trade hidden from our officers, but with the help of sniffer dogs, there's no hiding place. Sellers of illegal products have no regard for the age of the purchaser or the safety of the item and are often linked to Organised Crime Groups."
Investigations are ongoing.